Everyday Roots – How Healthy and Effective is "Natural"?
It's no secret that a lot of the products we buy for our health are not that healthy.
As a matter of fact, we always hear about how a different ingredient could promote cancer, headaches, organ problems, or other unwanted side effects.
However, we basically prefer the artificially made items to the natural ones because of how their fine packaging.
This is why sometimes we need to take our health into your own hands and use products that don't have unwanted side effects.
Better yet, make your own products so that you know exactly what is going into them.
You don't need to look for a particular recipe for any particular problem. The Everyday Roots Book by Claire Goodall has over 215 natural recipes for products that claim to benefit your health, beauty, and home.*
I have bought the book and done a lot of research on the ingredients used in the recipes.
Everyday Roots Member Area
I'm going to share in this review about what works and don't.
What's inside the Everyday Roots book?
The Everyday Roots is a 250+ page manual that gives instructions on how to live a healthy and cost-efficient lifestyle.
It offers 215 natural alternatives (including recipes) to toxic products and medications that are regularly used in the house.
It shows you simple ways of how to make chemical free household beauty products as follows:
1. Natural beauty recipes
You'll learn how to make your own chemical-free beauty and hygiene products, such as toothpaste, deodorant, face masks, shampoo and conditioner, bath salts and fizzies, mouthwash, body and face scrubs, and so on.
2. DIY household products
These will help you create things like dish soap, laundry detergent, air fresheners and fabric softener. Not only are these things that you use pretty much every day, they are things that can harm you in many different ways.
For instance, liquid dish soap can contain SLES just like shampoo. If you use shampoo and dish soap daily, imagine how much you are absorbing and inhaling.
3. Home remedies
You'll also find home remedies for health and beauty concerns, such as headaches, acne, arthritis, sore throat, constipation, gas and bloating, nausea, toothaches, dandruff, cold sores, etc.
That means you no longer have to grab the medicine which has who knows what in it, and instead you can create some recipes that heal with basic ingredients that you know are safe for you.
All of these recipes come with simple instructions. You can also see the photos to help you see what the end result should look like.
The Everyday Roots book is not magic, it is simple ways of taking care of your body by taking advantage of the natural provisions that are available in our habitat.*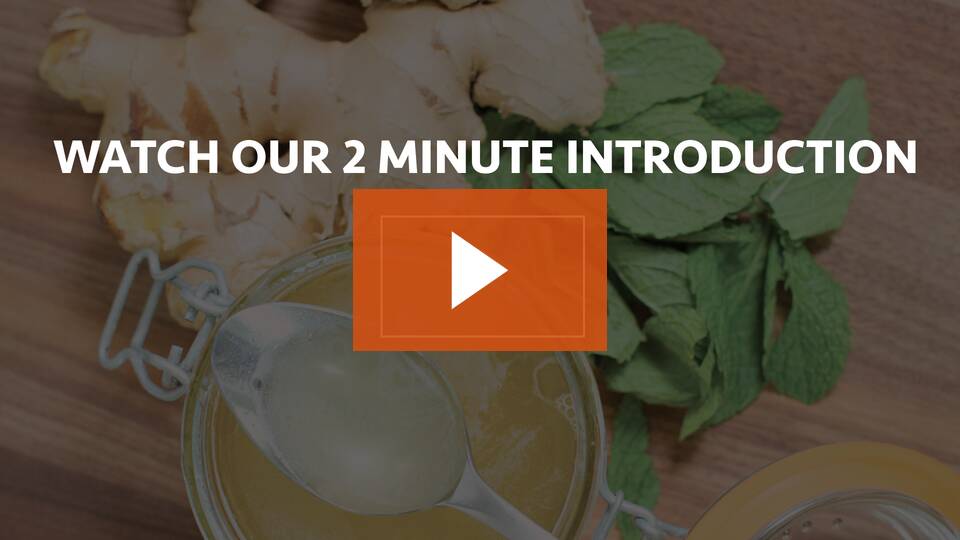 TRY THE NATURAL RECIPES NOW
Everyday Roots Bonuses
1. The "Everyday Herbs" Guide – As the name of the guide hints, this will share 24 various medicinal herbs, like Echinacea, Valerian, Chamomile, Nettle, and lavender, and the different ways you can use them for your mind and body.
We need to take our herbal remedies for 2-4 days after the symptoms have subsided. If we stop taking the remedy too soon, we would interrupt a complete healing and symptoms can re-occur or the 'imbalance' can take root somewhere else.
2. The "Coconut Oil" Book – This free report will give you 107 reasons why you should start using coconut oil on yourself, your pets, and your home.
3. Lifetime Membership – This entitles you to get the latest edition of the Everyday Roots Book, as well as other bonus reports that Claire Goodall will offer in the future.
Who is Everyday Roots for?
The products are suitable for every member of the family. If you have been suffering from any medical condition that does not subside with use of conventional medicine, it is time to look for alternatives in natural products.
Everyday Roots is also appropriate for people who have lifelong illnesses that keep them on drugs that bring toxic to their bodies and are expensive.*
Healthy people who do not suffer any medical condition can also take advantage of the book to reduce the risk of their bodies from being susceptible to diseases and keep the toxic away.
For instance, people who need weight loss solution or any condition, can use the book for them and their families.
The truth about alternative medicine
Many people feel more comfortable using natural compounds rather than factory-made ones. They believe that what's natural is healthier and safer.
This statement is not entirely true, especially for those natural products for consumption. In fact, some natural compounds are poisonous (e.g. cyanide).
Moreover, natural compounds that have health benefits often have a narrow therapeutic index (meaning the amount that brings benefit is only slightly less than the amount that causes toxicity).
Nevertheless, this doesn't automatically mean that traditional treatments are inherently superior to alternative ones—they're just better studied.
For example, Hippocrates used the leaves of the willow plant to treat headaches and muscle pains. By the early 1800s, scientists had isolated the active ingredient: aspirin.
In the 1600s, a Spanish physician found that the bark of the cinchona tree treated malaria. Later, cinchona bark was shown to contain quinine, a medicine now proven to kill the parasite that causes malaria.
In the late 1700s, William Withering used the foxglove plant to treat people with heart failure. Later, foxglove was found to contain digitalis, a drug that increases heart contractility.
More recently, artemisia, an herb used by Chinese healers for more than a thousand years, was found to contain another anti-malaria drug, which was later called artemisinin.
Steven Novella, a Yale neurologist, summed it up nicely: "Herbal remedies are not really alternative. They have been part of scientific medicine for decades, if not centuries. Herbs are drugs, and they can be studied as drugs."
Which herbal remedies don't work?
In many case, when natural products have been put to the test, they've fallen short of their claims.
The following list is the result of scientific studies on natural products that do not work:
Gingko Biloba – Dementia
Between 2000 and 2008, the National Institutes of Health funded a collaborative study by the University of Washington, the University of Pittsburgh, Wake Forest University, Johns Hopkins University and the University of California at Davis to determine whether ginkgo worked.
More than 3,000 elderly adults were randomly assigned to receive ginkgo or a placebo. Decline in memory and onset of dementia were the same in both groups. In 2012, a study of more than 2,800 adults found that ginkgo didn't ward off Alzheimer's disease.
Garlic – Cholesterol
In 2007, Christopher Gardner and co-workers at Stanford University School of Medicine evaluated the effects of garlic on 192 adults with high levels of low-density lipoprotein cholesterol (bad cholesterol).
Six days a week for six months, participants received either raw garlic, powdered garlic, aged garlic extract or a placebo. After checking cholesterol levels monthly, investigators concluded, "None of the forms of garlic used in this study . . . had statistically or clinically significant effects on low-density lipoprotein cholesterol or other plasma lipid concentrations in adults with moderate hypercholesterolemia."
Saw Palmetto – Prostate
In 2006, the National Center for Complementary and Alternative Medicine, part of the National Institutes of Health, supported a study at the University of California at San Francisco, the San Francisco Veterans Affairs Medical Center and Northern California Kaiser Permanente.
Investigators assigned 225 men with moderate to severe symptoms of prostate enlargement to receive either saw palmetto or a placebo twice daily for a year: They found no difference between the two groups in urinary flow rate, prostate size or quality of life.
Five years later, they repeated the study with 369 men, this time with higher doses. Again, no change in urinary symptoms. "Now we know that even very high doses of saw palmetto make absolutely no difference," said study author Gerald Andriole. "It clearly does not work any better than a sugar pill."
Milk Thistle – Hepatitis & Liver Problems
In 2011, Michael Fried of the University of North Carolina at Chapel Hill led a group of investigators testing those claims. More than 150 people infected with hepatitis C virus were given either milk thistle or a placebo. Then investigators determined the amount of liver damage, as well as the quantities of hepatitis C virus in blood. They found no difference between the two groups.
Chondroitin Sulfate and Glucosamine – Joint Pain
In 2006, Daniel Clegg of the University of Utah led a group of investigators to see whether it worked. They studied more than 1,500 people with knee osteoarthritis who were given either chondroitin sulfate alone, glucosamine alone, both, a placebo or Celebrex (an FDA-licensed anti-inflammatory drug). Only Celebrex worked for all subgroups in the study.
Echinacea – Cold
In 2003, James Taylor and co-workers at the University of Washington in Seattle studied more than 400 children with colds who had received either echinacea or a placebo for 10 days. As a matter of fact, the only difference: Children taking echinacea were more likely to develop a rash.
Clove – Tooth Pain
Clove oil is a popular natural treatment for toothache.  That's because the herb contains eugenol, a chemical compound that is thought to reduce pain.
According to the U.S. Food and Drug Administration, there isn't enough evidence to suggest that eugenol is effective for tooth pain. Moreover, the American Dental Association recommends using over-the-counter pain relief medications for tooth pain until a person can visit the dentist.
Which herbal remedies work?
The other natural remedies not mentioned in the previous section are supposed to work, here are several examples:
St. John's Wort – Mild Depression
There is some scientific evidence that St. John's wort may be helpful in treating mild depression, and the benefit seems similar to that of antidepressants.
However, two large studies, one sponsored by the National Center for Complementary and Alternative Medicine (NCCAM), showed that the herb was no more effective than placebo in treating major depression of moderate severity; ironically, the conventional drugs also studied did not fare any better than placebo, either.
Cranberry Juice – UTI
Some studies have reported that drinking cranberry juice regularly may prevent urinary tract infections (UTIs).
Cranberries contain certain compounds that are thought to stop infection-causing bacteria like Escherichia coli from taking up residence in the lining of the urinary tract.
One recent study published in the July 2012 issue of the journal Archives of Internal Medicine found that women who regularly drink cranberry juice were 38 percent less likely to develop a UTI than women who didn't drink cranberry juice. But some research suggests otherwise.
"Some evidence suggests cranberry juice contains sugars that can block the binding of bacterial cells, which is a critical first step in infection," said Dr. Anthony Schaeffer, chair of Northwestern Medicine Urology in Chicago.
Cinnamon – Blood Sugar
Several studies have suggested that cinnamon is a natural ingredient that can control blood sugar levels and fats in the blood. But results from these studies have been mixed.
In a 2009 study published in the journal Diabetic Medicine, researchers randomly gave 58 people with Type 2 diabetes either cinnamon or a placebo for more than 12 weeks and found that blood sugar levels among those who took two grams of cinnamon dropped by 0.36 percent.
Get Everyday Roots Now 100% Risk Free
Why do natural remedies not work sometimes?
The scientific studies have proven that these remedies work, but not for me. Why?
1. Herbs aren't prescription drugs
Trying to use natural remedies as a one to one replacement for drugs doesn't usually work, because these work in an entirely different way in the body. In fact, herbs and other remedies help bring the body back into balance as their active constituents work to gently heal and restore. So, unless you're paying attention to the big picture, popping an herbal pill isn't much better than popping a drug.
2. You're sabotaging your health
Natural remedies are about bringing the body back into balance, and if your body is so clogged with bad choices and toxins because of unhealthy lifestyle, it can't tell you what it needs and it's too bogged down to respond natural remedies.
3. You're not taking enough
If you drank 2 cups of licorice tea and still have a sore throat a week later, it doesn't mean that the licorice doesn't work, it means that you didn't take enough for it to be effective. Small, frequent doses for acute issues like colds and flu are necessary for results.
For long term problems, you need to use the natural remedy daily and consistently. You have to take the correct dosage, for the right amount of time to see results.
4. You're taking the wrong one
Similar to the last point, if you're taking the wrong herb or natural remedy altogether, then it's not going to perform the task you need to get better. Knowing which natural remedies to choose, and how to combine them is an important step to using them correctly.
5. You're not taking them at the right time
Some natural remedies can be used to protect against potential diseases, while others are good while you're in the middle of fighting something off.
6. They're bad quality
You can have a quality herb or tincture, but it can go unused and gets old. Old remedies lose their potency and can be less effective, or not effective at all. Storing them in direct sunlight, or in a warm place, will also make them go bad faster.
The other problem is that your herb wasn't good to begin with. Maybe it's been cut with something cheaper, or maybe it's been mislabeled as the wrong species.
To make sure your herbs don't go bad quickly, is to buy what you need, and not a huge amount that's going to sit on the shelf.
In the Everyday Roots book, you can find information about the correct ingredient (and combination) for each health problem – complete with the proper dosage and directions of use.*
Testimonials about Everyday Roots
Stephanie Gerber, founder of HenryHappened.com:
"Save yourself a ton of time spent researching natural remedies and get this book instead. You'll find so many simple recipes and tips – that actually work! In fact, I just bought some raspberry leaf tea (cramp relief) and a tennis ball for my husband (snoring). I can't wait to read and learn more!"
Sarah UmmYusuf, founder of NaturesNurtureBlog.com"
"I've read my share of home remedies/DIY books, and never have I come across something as comprehensive and all-inclusive as the Everyday Roots Book. Almost every recipe has two or three variations, making it a book that really is for everyone – from the beginner to the well-seasoned DIY-er. This is definitely a book I'll be referring to often and recommending to family and friends!"
Cooke on June 11, 2017:
"I will tell you that Everyday Roots is not something that you will find anywhere too easily. Not even at all. It is there to help those people who feel like everything is gone. I never liked the way I looked before I knew about this product. This is simply because I did not know that there was something that could have helped me out. The best part is that it is all natural."
Jacquelyn J. Wright on March 27, 2017:
"Got acne ever since I'm a teenager, now I'm a working adult and this acne problem is not getting any better. This has been the cause of my insecurities and low self-esteem. after buying this program, applied their system religiously and consistently – my skin improves. it also helped me improve my overall health condition. This is awesome!"
Where to buy Everyday Roots
You can buy The Everyday Roots book for $94 $37 by clicking the button below.
The deal comes with a 60-day money back guarantee.
Should you decide to get a refund, ask ClickBank.com directly where this program is hosted. Here's the link for ClickBank.com support: http://www.clickbank.com/corp/support/
BUY THE EVERYDAY ROOT BOOK FOR $37
About the author
The author of Everyday Roots is Claire Goodall. Claire comes from Minnesota and she is a lover of holistic health. It all started in 2009 when she was in medication that was to help her but stopped working.
She started to read and understand ingredient labels and went through years of medication without any help. That is when she realized that because something is in the market on sale does not necessarily mean that it will be of help to her or other people.
Claire doesn't have any education background in medicine. She lived an unconventional lifestyle in a cabin in the woods, which is where she took the time to research.
As a result, she decided to write a book that will help other people live the good natural life that they deserve.
The Verdict
Everyday Roots is a guide to healthy living, detoxification, and beauty. It is good for a cure or as a measure of reducing health risks, given that not all of them work.
In my opinion, you should use this book more for the natural beauty and household product recipes. They will not pollute your body with harmful chemicals and toxins.
Many of them are a lot cheaper to make than the store-bought version but they will do the same job.
I recommend Everyday Roots for those users who would like to have a natural way of living and take their health into their own hands.
GET THE EVERYDAY ROOT BOOK TODAY
Disclaimer
The Everyday Roots book is intended for informational purposes only. It contains general information about medical conditions and treatments, and provides information and ideas for, but not limited to, natural and home remedies, DIY beauty & household product recipes.
Everyday Roots makes no claims that anything presented is true, accurate, proven, and/or not harmful to your health or well-being. The book is not and does not claim to be written, edited, or researched by a health care professional. Any information on or associated with this book should not be considered a substitute for medical advice from a healthcare professional. If you are experiencing any form of health problem, always consult a doctor before attempting any treatment on your own.
PROS
All topics about natural living covered
Detailed information about dosage and directions of use
Lifetime membership
60-day money back guarantee
Created By Real Person, not a ghost writer
CONS
Some remedies don't 100% work
Based on author experience - not expertise